Schedule will be posted 2 weeks prior to the league kicking off on Tuesday, 3 May 2022 with games being played every Tuesday and Thursday 6 pm, 7 pm, 8 pm and 9 pm tip-offs. All games streamed live via the Howard Family Media Group's Fieldhouse Sports Entertainment Network.
Summer is for development
Here's why:
High school coaches around the country try to figure out how to capitalize on building team cohesion and chemistry. Well here's your answer. In collaboration with Immanuel Christian School Athletics, we are bring a high school team summer league. Full of growing opportunities and exposure for local El Paso, TX high school teams.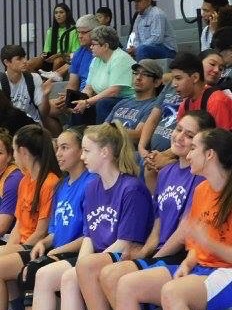 "TOP GUN ELITE"
HIGH SCHOOL SUMMER LEAGUE
Committed Teams:
Eastlake Girls High School Team -- 6A
Jefferson Girls High School Team -- 5A
Tornillo Girls High School Team -- 3A
Immanuel Christiain School Girls -- TCAF


Committed Teams:
San Elizario Boys High School Team -- 4A
Clint Boys High School Team -- 4A
DaVinci Boys High School Team -- 3A
EP Titans White -- Club Team
EP Titans Red -- Club Team
Lobos -- Club Team