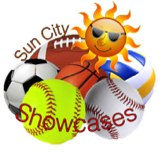 Player Rankings
Sun City Showcase's Top 150 showcase allows student athletes the ability to showcase their talents nationwide.
Player Rankings
To be the best you have to compete against the best!
We have developed a player evaluation sheet based on numbers that is used in player rankings. Each participant will participate in three (3) 10 min games to determine their overall ranking. In each game, a player is capable of earning a maximum of 50 points. the total of these three (3) games is added together for a maximum score of 150. Players are then ranked according to their raw total score with the highest score being the top ranked play and so on.
Players ranked in the Top 40 will participate in our showcase games. Players ranked 21-40 will participate against each other. And players ranked 1-20 will participate against each other.